Nurse Call
Advancements in the integration of communication systems, access control and wireless technology have made an enormous impact in providing health and life safety for Senior citizens within assisted living facilities and Alzheimer patient care facilities.
Our nurse call systems and wander management systems enable management and staff to monitor, track, respond and respond to patient calls with immediate action.
Nurse call and wander management systems are designed with the technology to respect resident's and patients privacy providing staff with reporting and monitoring capabilities to ensure patient safety and minimize liability concerns.
Nurse Call & Wander Management System Manufacturers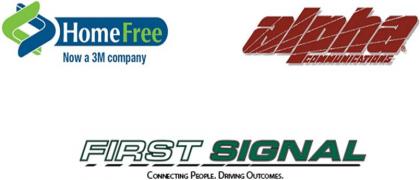 A Continuous, Real Time, Individual Monitoring Platform
HomeFree technology is based on a flexible, wireless communication platform enabling the real time, continuous transfer of data derived from body-borne sensors to a monitoring center.
HomeFree systems can be configured for the monitoring of individuals at home environments or to accommodate the monitoring of groups of patients in institutional facilities. Data is constantly gathered and analyzed, not requiring patient's active intervention, enabling patients to go about their daily routines undisturbed.

HomeFree Aware - A Wireless Fall Management System
HomeFree Aware is based on a wireless network installed in the facility covering indoor and outdoor areas. The fall alert units are placed on beds, wheelchairs and other seats. In cases where a resident attempts to get up from the seat, the system automatically alerts staff via pager. The pager alert features comprehensive information, including name and location of the resident who is at risk of falling and in need of immediate help. By distributing the alerts among staff members only, facility activities remain uninterrupted by frequent loud alarms.